If you're going on a long backpacking trip, your essential gear should always include something you can sleep on. There is no better solution for that than a sleeping bag because they allow you to sleep comfortably after a long day. Furthermore, you can easily take it anywhere, because they are extremely lightweight and compressible.
However, there are a lot of other factors to consider along with the bag's size and comfort. These factors are the bag's weight, shape, isolation, temperature rating and various special features. You'll have to look at all of these features and filter them according to your specific needs.
In this tutorial, we'll help you do just that if you follow the tips given below!
1 ) Consider What Kind Of Temperature You'll Be Faced With on Your Trip
One of the most important functions of a sleeping bag is isolation. It should help you keep your body temperature in the environment you're in.
Until 2009, every sleeping bag manufacturer created their own temperature rating system. However, at the end of the year, numerous manufacturers decided to adopt the European Norm (EN) 13537 testing methodology. In the light of this system, ratings are a lot more consistent.
You have 4 choices in general when it comes to the European Norm sleeping bag temperature ratings.
If you're going on summer backpacking tours, which is made for temperatures above 35 degrees F (1.6 degrees C).
For places  that have temperatures between 10 and 35 degrees F (-12.2 and 1.6 degrees C), go with a 3-season sleeping bag.
If you know the weather is going to get cold, go with a cold weather sleeping bag. It's great for temperatures between -10 and 10 degrees F (-23.3 and -12.2 degrees C).
Finally, go with an extreme or a winter sleeping bag if the weather's going to get super cold. That means if the temperature is going to drop below -10 degrees F (-23.3 degrees C).
In case you're opting for non-EN rated bags, it's still easy to choose. Just go with a temperature that's a bit lower than the coldest you would expect. For example, if you expect freezing temperatures, go with a bag that's rated for 20 degrees F (-6.6 degrees C). Additionally, it's a much better choice than a 35 degree F (1.6 degrees C). That is because sleeping bags under that rating are only intended to keep their users comfortable above all else.
2 ) Select a Gender-Specific Sleeping Bag
An EN 133537 study has revealed that women's body temperature is colder when they sleep than men's. That is why it's important to look at temperature ratings according to your gender.
EN Comfort Rating for Women – It indicates the lowest outdoor temperature in which an average woman can sleep comfortably with the sleeping bag.
En Lower Limit Rating for Men – This one indicates the lowest outdoor temperature that an average male can sleep comfortably in with the sleeping bag.
The EN Extreme Rating For Both Genders – This rating indicates the lowest outdoor temperature that an average person can survive in by using a sleeping bag. It doesn't take comfort into consideration, only survival.
3 ) Select a Backpacking Sleeping Bag That Has Low Weight
You'll want as little strain on your back as possible when you're walking long distances. So opt for a sleeping bag that has the lowest weight but still gives you the necessary isolation and comfort. Additionally, find a sleeping bag that weighs less than 2 to 3 kilograms as they are the lightest.
4 ) Contemplate the Size of Your Sleeping Bag
Just about every manufacturer offers backpacking sleeping bags that are either made for male or female users. You can make your choice according to your height.
Women's bags come in 2 sizes:
Regular – For women between 1.5m and 1.68m
Long – For women between 1.5m and 1.8m
When it comes to width, women's sleeping bags are designed differently. They are narrower at the shoulders and wider at the hips.
Men's bags come in 3 sizes:
Short – For men between 1.5m and 1.68m
Regular – For men between 1.5m and 1.8m
Tall – For men between 1.8m and 2m
You can find extra sizes at some brands if you need it. These are as long as 203 cm.
5) Consider the Shape of Your Sleeping Bag
Every sleeping bag that's made for backpacking is mummy shaped, period. That is why you should carefully consider the shape of your sleeping bag. It should fit well at your shoulders and your hips to increase their warmth. Furthermore, you should select according to your body shape. Measure your hips and shoulders to and choose a sleeping bag that's only a bit wider to achieve maximum comfort.
6) Figure Out What Kind of Insulation You Want
The type of insulation (fill) determines how much heat your body loses while you're sleeping in the bag. Rather than picking one by chance, choose consciously among the two types of available fills. These two types are down and synthetic.
Down fill will make your bag more lightweight and durable. However, they usually cost more, too.  Synthetic fill, on the other hand, will provide comfort in damp conditions.
7) Select a Sleeping Bag with a Waterproof Exterior Shell
In order to make your bag more adoptable, try to find one that has a durable water repellent (DWR) finish. This will be much better for isolating you from your environment.
8) Find a Sleeping Bag That Has Features Ideal for Backpacking
A number of features can make your sleeping bag better-suited for backpacking tours. These are features such as:
A built-in hood that will prevent you from losing heat through your head.
A small pocket that can hold watches, glasses, cell phones or your wallet.
Pad loops that let you attach the bag to your sleeping pad. Additionally, this will help you to stay on your pad.
9) Be Reasonable When Comparing Sleeping Bag Prices
You can find sleeping bags at sporting goods stores and retail stores. Furthermore, you can find some at camping suppliers and online stores as well. Their prices move between $100 and $800. Make your choice according to how often you will use your new sleeping bag. Given that you're going to go on a lot of backpacking tours, it's worth investing into quality. Due to the intensity of use, some cheaper sleeping bags will tear much more easily than a $400 one.
Conclusion
This covers just about everything you need to know before choosing a sleeping bag for your backpacking tour. I hope that you'll find the one that makes the end of a long day restful and comfortable.
Gallery
How To Choose A Sleeping Bag For Backpacking (Essential Guide)
Source: backpackerverse.com
How to Choose Camping Sleeping Bags || REI
Source: www.youtube.com
How to Choose a Sleeping Bag for Backpacking: 9 Steps
Source: www.wikihow.com
Best Camping Sleeping Bags of 2018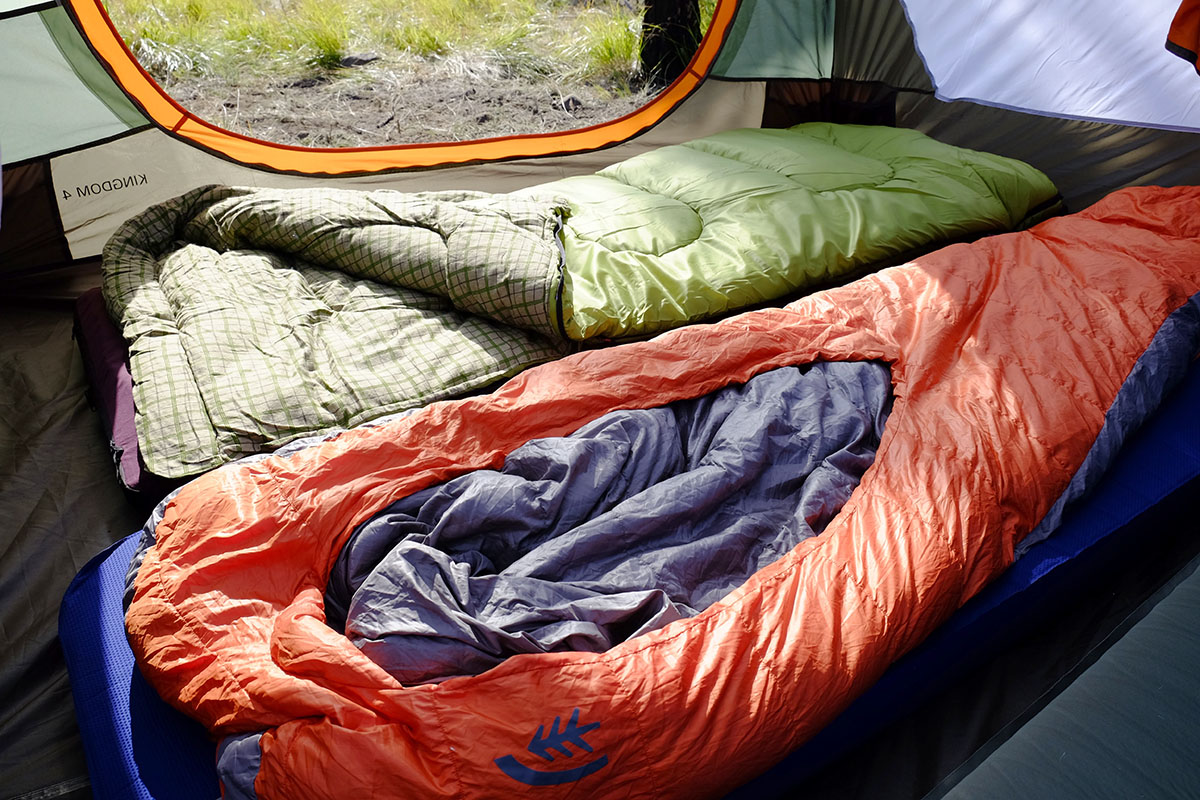 Source: www.switchbacktravel.com
Fifth prototype sleeping bag completed.
Source: www.ardethgear.com
How to Choose the Right Sleeping Bag for a Camping Trip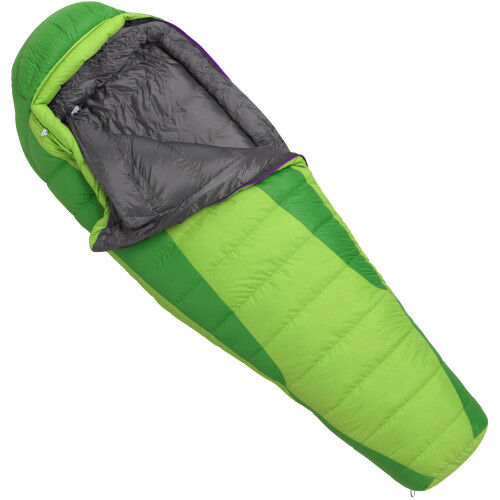 Source: www.ebay.co.uk
The Best Sleeping Bag for Car Camping: Reviews by …
Source: thewirecutter.com
How to Choose Sleeping Bags for Camping
Source: www.iamlivingit.com
How To Choose A Sleeping Bag For Backpacking (Essential Guide)
Source: backpackerverse.com
Western Mountaineering MityLite Sleeping Bag: Features …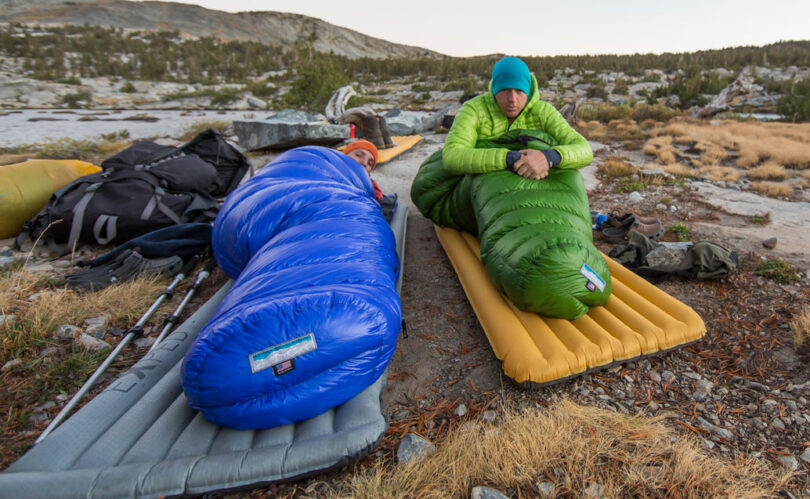 Source: hikingmastery.com
How to choose a sleeping bag: 5 tips to help you make the …
Source: www.gocampingaustraliablog.com
How to Choose A Backpacking Sleeping Bag
Source: bearfoottheory.com
Best Backpacking Sleeping Bag: What Every Hiker Should Know
Source: wordscribe43.hubpages.com
Best Sleeping Bags of 2015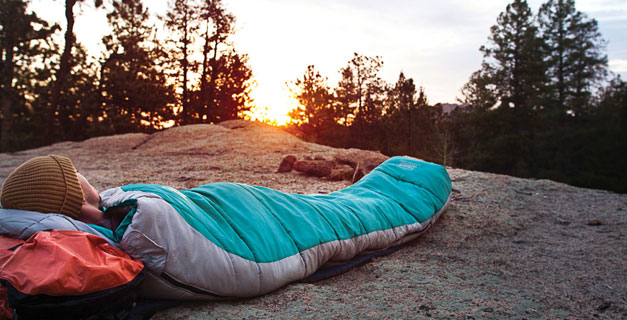 Source: www.glacier-national-park-travel-guide.com
How to choose a sleeping pad for camping or backpacking …
Source: americanpreppersnetwork.com
Best Sleeping Bag Reviews 2018
Source: www.soutdoors.com
The Best Backpacking Sleeping Bags of 2017
Source: www.outdoorgearlab.com
Osprey Packs Volt 75 Backpack Review
Source: sectionhiker.com
Fifth prototype sleeping bag completed.
Source: www.ardethgear.com
Best Budget Backpacking Sleeping Bag, Sleeping Pad & Ultra …
Source: www.youtube.com